The Designer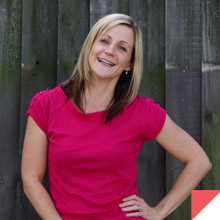 Strength is nice design.
Creative style: less is more.
Still has giggle fits.
Debbie
CREATIVE DIRECTOR
[email protected]
+64 21 342 475
Debbie is a talented creative who likes to be known by her first name. And what better way to describe a person than through Haiku:
Strength is nice design.
Creative style: less is more
Still has giggles fits.
At Slipstream our work does the talking; as do some testimonials sprinkled throughout the site.
We know that design is important. It is everywhere. Billboards, TV, street signs, newspapers, magazines, websites, social media.
You are here looking at this page for one of two reasons.
1. You have a design quandary and need some help, or;
2. You are the competition and you're checking us out…don't worry, we like hunting out great design too!
If you're in the first group, then solving all your creative problems is what we're all about. We have an innate ability to produce graphic design that not only looks good but works hard. We will find the right solution for you.
Come and tell us your story. We'd love to hear it.
Our design philosophy
Design should be:
• Unique
• Understandable
• Relevant
• Simple
• Versatile
• Measurable
The devil is often in the detail.